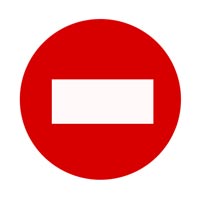 Como muchos sabréis, ha sido lanzado oficialmente Photoshop Express, Adobe lo publicita como una versión reducida vía web de una especie de Photoshop online con capacidad de creación de galerías, etc, etc.
En realidad es una versión de la mano de Adobe de un software para competir con Flickr o Picasa Web Albums que dista mucho de ser lo que se está comentando ya que sus herramientas de edición son todavía muy pobres para lo que se espera de algo que lleve el nombre de Photoshop, de todos modos aún está en fase Beta e imagino que mejorará.
Pero lo verdaderamente preocupante son los términos de la licencia que el usuario acepta una vez se registra, a ver que os parece esto que nos cuentan desde Webware;


Adobe does not claim ownership of Your Content. However, with respect to Your Content that you submit or make available for inclusion on publicly accessible areas of the Services, you grant Adobe a worldwide, royalty-free, nonexclusive, perpetual, irrevocable, and fully sublicensable license to use, distribute, derive revenue or other remuneration from, reproduce, modify, adapt, publish, translate, publicly perform and publicly display such Content (in whole or in part) and to incorporate such Content into other Materials or works in any format or medium now known or later developed.
Lo que viene a decir que le cedes a Adobe una licencia aplicable a nivel mundial, libre de royalties, no exclusiva, perpetua, irrevocable y totalmente sublicenciable para su uso, distribución y que devengue beneficios por su reproducción, modificación, adaptación, publicación, etc, etc, etc…¿Sigo traduciendo?
Casi mejor que no, creo que os estáis dando cuenta de que quizás lo que quieren es un banco de imágenes a coste cero para hacer lo que les de la real gana con ellas…
Empiezan bien, si, avisados estáis amigos -;).
Fuente; Menéame | Más info; The Inquirer.
Por David Hernández (Dabo)
EDITADO A 30-3-08.
Según nos informa Wiggin en el foro;
extraído de dpreview
«Statement for Terms of Service Issues:
We've heard your concerns about the terms of service for Photoshop Express beta. We reviewed the terms in context of your comments – and we agree that it currently implies things we would never do with the content. Therefore, our legal team is making it a priority to post revised terms that are more appropriate for Photoshop Express users. We will alert you once we have posted new terms.
Thank you for your feedback on Photoshop Express beta and we appreciate your input.
-Adobe Photoshop Express Team»
Parece que con el revuelo que se está montando dan marcha atrás y están revisando las condiciones.